Your home's standard roof can last up to 25 years. However, your roof may have problems before it reaches its expected lifetime. Have you noticed any leaks, missing shingles, or sagging gutters on your roof? These are serious problems that can't be ignored. A local contractor, such as Denver roofing company, can help you identify these issues. Don't be one of the many people go on living without having noticed any of these problems that require immediate attention. This is why it is best for anyone in this situation to look into finding a roof replacement contractor to help get the problem sorted. The following are indicators to help you identify any needs of repair or replacement. These tips can help you decide if your roof needs attention.
Aging & Deterioration:

The shingles that cover your roof make up the upper most layer, which makes them the most susceptible to damage from weather, sunlight, and debris. Not only can they be dislodged by the wind,

shingles

can curl, crack, lose mineral coating, and become brittle after time, when worn down by different elements. If more than 20% of shingles are damaged or missing, it might be time to consider getting a roof replacement.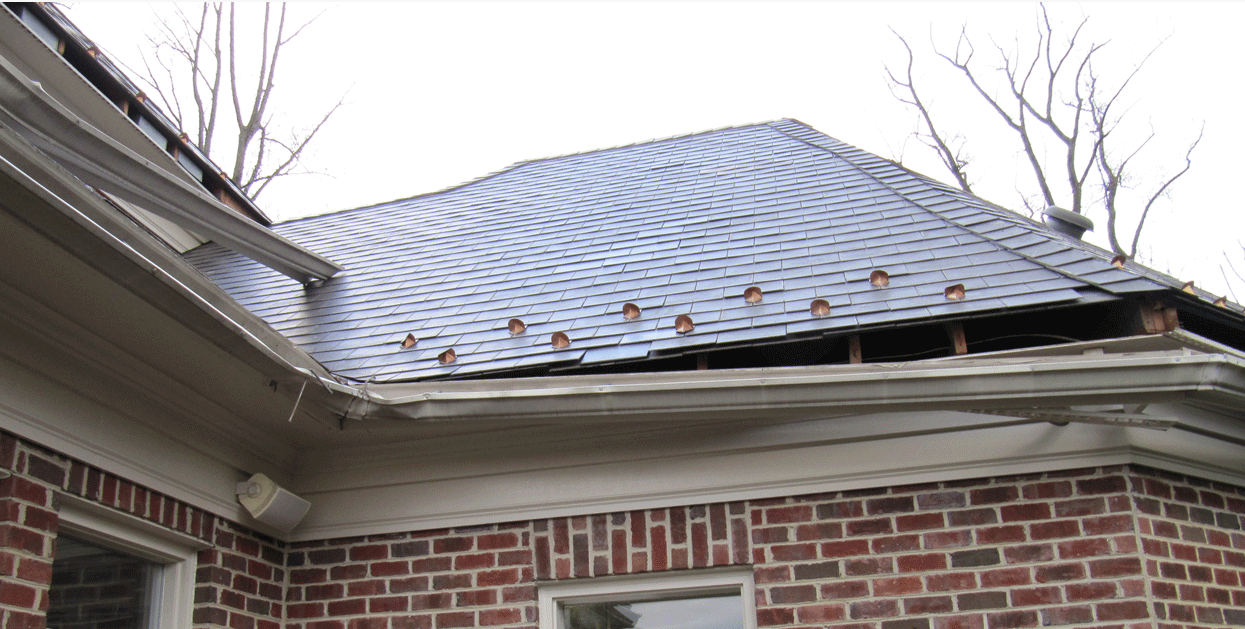 Leaks:

A clear and common indicator is

leakage

. You might only have a leak or two but even a small leak can be the effect of a deeper cause. If your ceilings have discoloration or evidence of sagging, it would be best to have the roof inspected for internal damage that might be caused by other sources of problems you won't see.
Improper Installation:

Sometimes, roofs can be improperly installed or have been installed with poor quality material that makes the roof deteriorate faster than expected. Roof overlays (when a roofer simply adds another layer of shingles to your roof) don't last very long, they can cover-up significant problems that you would not be able to see on the surface level, and are more expensive to remove. The wood underneath the shingles could be rotting or infested with termites, only exacerbating future roofing problems.
These are just a few problems that your roof may have in addition to your normal wear & tear. Other problems might include a lack of energy efficiency that is causing your energy bill to be costly. Improper heat ventilation in your roofing may be why your home tends to have temperature fluctuations that you can't quite control. Some problems won't be easy to detect and will require a professional to come and take a look.
Warranties
For these reasons, warranties are an important part of any roof replacement. When reviewing a manufacturer's warranty, check the following:
How long is the material warranty? The best warranties on materials are 50 years.
How long is the labor warranty? The best labor warranties are as much as 25 years.
What if the roofer is out of business? Will the manufacturer find and cover repairs by another firm?
Does your roofer qualify for the manufacturer's warranty? This is an important point, because manufacturers have strict specifications to qualify for their warranties and you want to make sure your roof is certified by the manufacturer.
If you are installing solar, you may also be able to find a solar installer who is qualified under the manufacturer's warranty to cover any issues around where the panels are attached to the roof, although, many installers also have their own workmanship warranties.
Pace Avenue provides free consultation appointments where our trained consultants come explain more about energy-efficient cool roofing and the best solutions for your roofing problems in detail. We're here to help you know more because we pride ourselves in being for you. Call 866.722.3415 today if interested!